About Us at Faversham House


Faversham House is one of Australia's oldest privately owned grand colonial mansions, now in the safekeeping of Richard and Nola Bliss who bought the property in 2003.
Faversham House is the most recognised historic guest manor in Western Australia, listed with the National Trust and registered on the National Estate of the Australian Heritage Commission. Established by the pioneering Monger family in 1840, it has been superbly restored, with Georgian, Victorian and country styled décor to provide pleasure and comfort, peace and tranquility.
Set on 5 acres of heritage parkland gardens and vineyards overlooking Mt Brown, in the heart of the historic Town of York, it is less than 75 minutes from the City of Perth.
So much more than just a room, or even a house – it is an experience!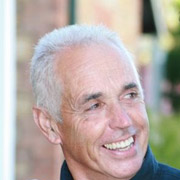 Richard
Richard Bliss hails originally from the UK, where he enjoyed a successful career as an antique dealer. Some even say the character of Lovejoy was based on his persona around the sale rooms. He has brought his particular style of furnishing and landscaping to his current role with characteristic passion.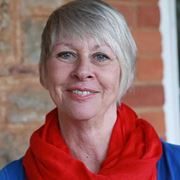 Nola
Nola enjoyed her time in the antiques business but hankered to return to Perth. Before taking up the reins at Faversham House she enjoyed the limelight performing as a standup comedienne in many of Perth's live comedy venues. Her current enthusiasm is trying out new bread and preserve recipes to serve to guests at the gourmet continental breakfast.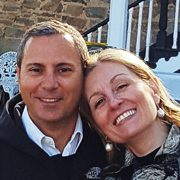 Alex and Fabi
Alex and Fabiana hail originally from Italy, where they owned a successful historical guest house in Rome. A serendipitous meeting brought them together with Nola and Richard, and now they have found their 'new home' at Faversham House. They bring touches of Roman style and elegance to this lovely house.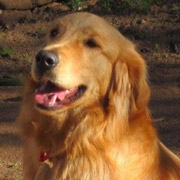 Max
Max the beautiful hovawart dog joined the staff in October 2008 and currently presides over the gardens, entertaining the guests, being silly.


Dear Nola, Don't normally write to places I stay, just pay the bill, say thanks and leave. I know I was only there for two days last week - out in the servant's quarters! - but I just had to say thank you. Just outstanding. There are some people who shouldn't be in the people business, and others like you who just make their guests feel like visiting relatives. (Or if how I feel about my relatives is guide - much better than that!) Thanks again to you and Richard. Brilliant.Colin